STANDARD BEYOND EXCELLENCE
Karim Label Industries was established in 1985, since then the
company has built up good will in woven label market with in large business
circle. It has built up its credentials through on time deliveries by determined
effort to win over the confidence of its buyers.Karim Labels, a key player in woven label is due to prudent expertise and qualified staff to work in for its valuable clients. Our factory units have complete access to modern and automated machineries. Utilities to produce high quality products.
Single Piece
Roll Form
Centre Fold
Die Cut
Overlock Badges Etc
Woven Labels
Satin Woven Labels
Embroidery Badges
Heat Seal Badges
Simple Zipped Puller
Banarsi Laces
Neck Ties Cloth
Soft Edge Neck Tape
Bed Sheets
Terry / Towel Products
Garments
Hosiery Products
Judo & Karate Uniforms
Clothes (Banarsi Laces)
Jogging Suits
Army / School Uniforms
High Density
Twill Ground Taffeta
Up Ground Taffeta
Damask
Satin
Zipper Single/ Double Sided Etc
Single Piece
Roll Form
Centre Fold
Die Cut
Overlock Badges Etc
Woven labels are cut in a number of ways, depending where you put it on your product. We can develop it in different shapes like End Fold or Centre Fold and there is also Mitre Fold. If you do not require cut for your labels we can just produce your labels on a roll.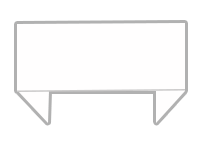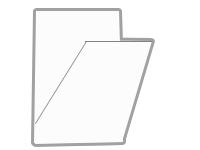 Woven Badge Label (Diecut)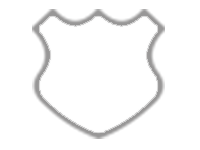 Quality Control, the Most Important Key
Careful inspection on each process and accurate packing will guarantee the excellent quality of labels ordered. Your satisfaction on our quality and service is pride for us. KARIM LABEL INDUSTRIES is one of the top quality service provides in the market.KARIM LABEL INDUSTRIES is the best choice for fulfilling your woven label needs. Product availability, competitive prices, targeted shipping, and superior customer services are reasons becoming your trusted quality partners.
We use various types of best-quality imported yarns including 100% polyester. We guarantee precise pantone Colors or specific matching of all colors. Send us Pantone colors if needed an exact match. We have all type of warp including black, white and white Satin. Our dying department can provide all the international standards of AZO, dyes transfer & color fastness etc, according to the requirements of clients.
Computerized Equipments Back Up
To meet challenging demands, KARIM LABEL INDUSTRIES operates computerized facilities in merchandising, sampling, production and dispatching. We are able to provide you updated services, fast sampling short lead-time on your product.
Label is an idea, a design, and an expression of your product. KARIM LABEL INDUSTRIES services begin when our sales representative discuss labeling application and outline the material and technologies available to full fill it. From beginning to end, our sales people will help you in every aspect, with the help of latest Swiss Label weaving program and other design editing software.
We have 20 latest computerized machines of Model
MUGRIP MBJ 6
Cut and Fold Machine
4 Machines Italy
Starching Machine
Laser Cutting Machine
Well trained Sales Staff
Highly Skilled Computer Designers
Latest Label Weaving Software MUCAD
More Than 20 High Speeds Computerized Woven Label Machines
Imported Top Quality Raw Material
Skilled and Efficient Staff
( Abdul Karim )
(Chief Executive Director)
( Abdul Hameed Asif )
( Director )
0300-2135741
( Muhammad Imran Karim )
( Director)
0300-6636018
( Kashif Hameed )
( Marketing & Management )
0300-3552757
( Noman Hameed )
( Marketing & Management )
0333-3545215
Kamran Karim
( Marketing & Management )
0301-3509002